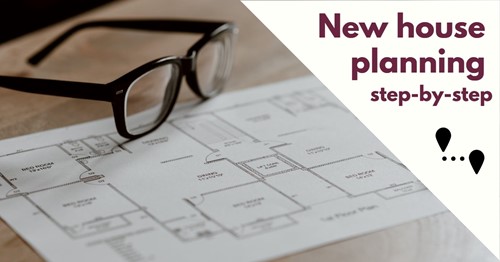 If you're building a new house, planning begins long before you break ground. There are many steps involved, each with the potential for either hindering or enhancing your experience and process. To make sure you're approaching the home building journey the right way, here is a short guide to the most important planning steps:
Compare multiple contractor bids
In most cases, hiring a general contractor is the most expensive part of building your new home. Picking the right contractor is a complicated process itself, but it's crucial to compare different options carefully to find somebody affordable, trustworthy and efficient. Make sure to budget for every detail, and contact references to narrow down your options.
Comparison shop materials
Usually, the general contractor is in charge of choosing materials, amenities and appliances for your new home. However, it's in your best interest to be involved in the process as well. Make your specific preferences known, and stay firm on your budget needs.
Choose your lot
If you haven't purchased a lot for your new home, now's the time to find one. Speak with real estate agents in your area to get a better idea of land costs in the locations you're considering for your new home. You'll also need to research details like zoning, building codes and soil condition before you break ground.
Create or pick a house plan
Most new homes are built from stock house plans provided by builders or designers. While it might seem simple to pick from a catalog, finding the perfect plan requires careful consideration. If you're having trouble deciding, you can always consult a designer or builder for advice, suggestions or modifications to an existing plan.
Choose your team
You've probably already chosen a contractor, but there are other important players in this particular game. For instance, you'll likely need a builder, surveyor, excavator and an architectural engineer. Assemble your perfect team and decide how much direct involvement you want to have in the process.
Craft a contract
It's essential to get everything in writing. Come up with a contract for the general contractor or builder, home designer and everybody else involved in the process.
New home construction contracts typically include a detailed list of all parts of the new house puzzle. This is where you make specifics like building materials and budget needs explicitly clear to prevent delays and confusion. If you need help drafting a contract, speak to a real estate agent or real estate lawyer for guidance.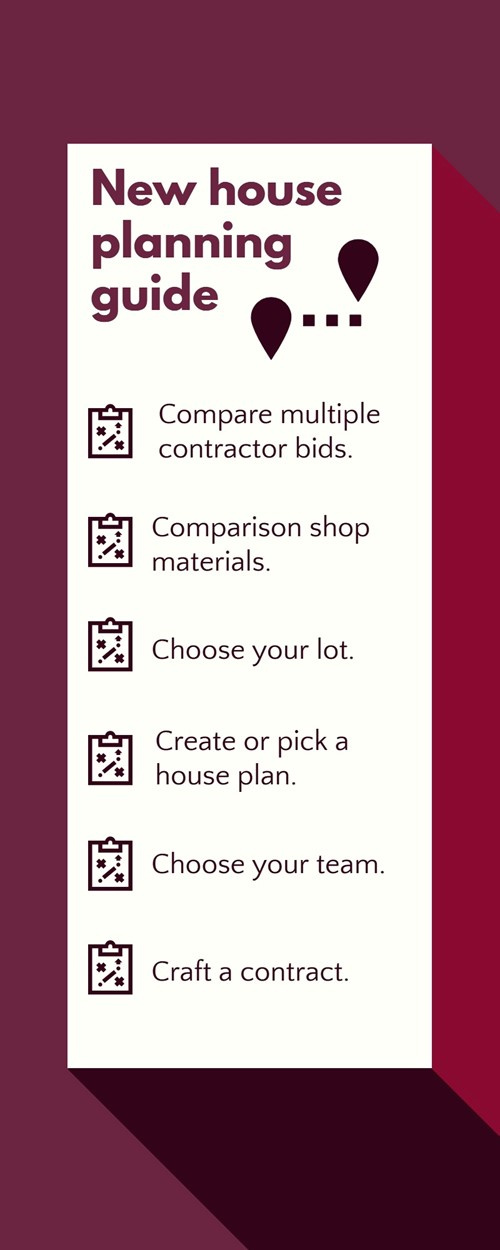 Are you ready to put your new house plans into action? Keep these tips in mind to have the best possible home building experience.